New name, new identity and new website: welcome to the Institute of Natural Sciences!
19/10/2023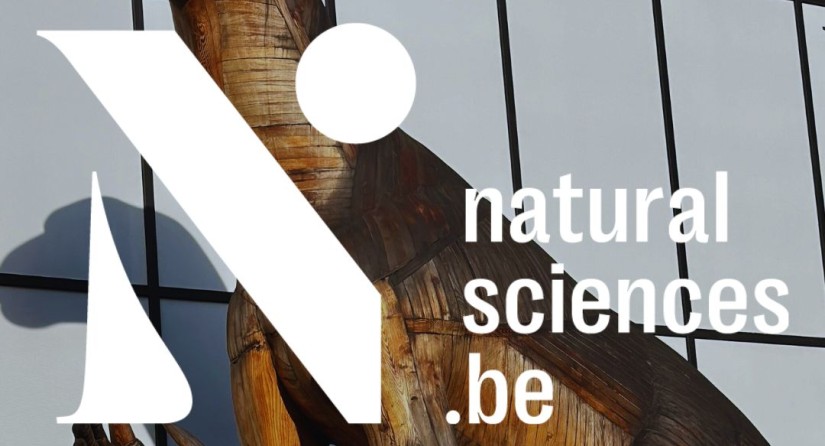 What people mostly know about the Royal Belgian Institute of Natural Sciences is the museum and its dinosaurs. But these are just the "tip of the iceberg". The RBINS is much more than that. Today, we would like to show people the many facets of our institute via a single name, a modern logo, visual identity and website representing each of our activities, projects and staff.
Who are we?
The Royal Belgian Institute of Natural Sciences is the biggest scientific institution in Belgium.
We are:
A group of experts, researchers and government advisers, supported by a modern research infrastructure.
The third largest natural sciences collection in Europe and a major Belgian heritage institution.
And lastly, one of the most visited museums in Belgium, with nearly 350,000 visitors in 2022.
Our team has a shared vision of Nature and four missions.
Our goal is to inform through our research, our collections and our museum and to invite everyone to act as an informed and engaged protector of our planet by looking to the future.
Our new identity comprises
A single name: Institute of Natural Sciences

A new logo, made up of three shapes like the three pillars of the institute: research, collections and museum. These shapes are balanced, and the interplay of solids and spaces form the letter N. The three shapes have different styles. The solid diagonal creates a central equilibrium between an organic fossil-like form and the circle, a pure geometric shape that establishes the museum as a place of welcome and sharing.

A new graphic identity, as rich, colourful and dynamic as nature itself.

And a single website www.naturalsciences.be
A new website
Our new website also offers a window on the different facets of our institute.
Its look and technology have a modern character. It is more practical and flexible and offers visitors several new features:
For the museum: a tool to plan and personalise visits using filters (profile, interests, age, time available).
For the sciences: our research is now presented in a dynamic way based on the themes set out in our strategy.
So whether you are in our galleries or on our website, you can discover the many facets of our institute!