Palaeontology Collections

The only way to reconstruct ecosystems of times long gone is through fossils, the fossilized remains of the fauna and flora of the time. Our palaeontological collections are incredibly rich and diverse, and with the Bernissart Iguanodons, have world stars in their ranks.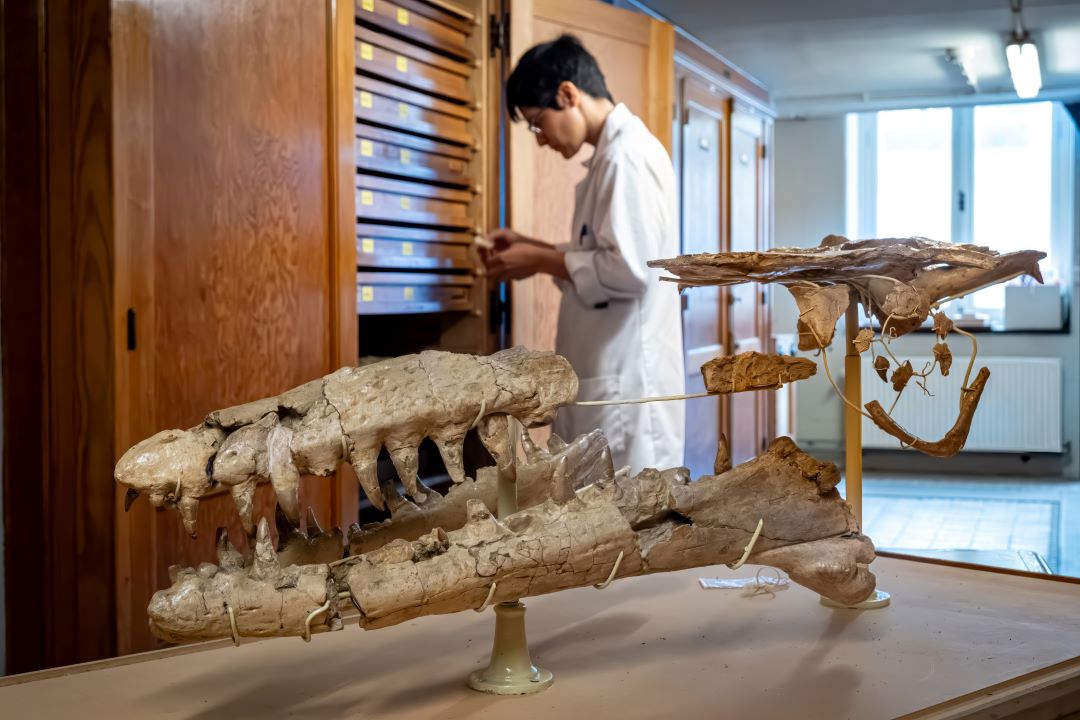 The palaeontology collections are amongst the oldest collections at the institute. They currently contain more than 3 million fossils of vertebrates, invertebrates and plants. They are also the most diverse of our collections in terms of the range of taxons and the sizes of the specimens: from nanofossils, smaller than a single cell, up to dinosaurs and fossil whales.

Today, we have around 35,000 trays of specimens: some stored in the 1,000 wood cabinets, some in the 132 rows of shelves of the five huge Compactus units. There are also conservatories for the very large specimens, such as mosasaurs, iguanodons, and large Quaternary mammals.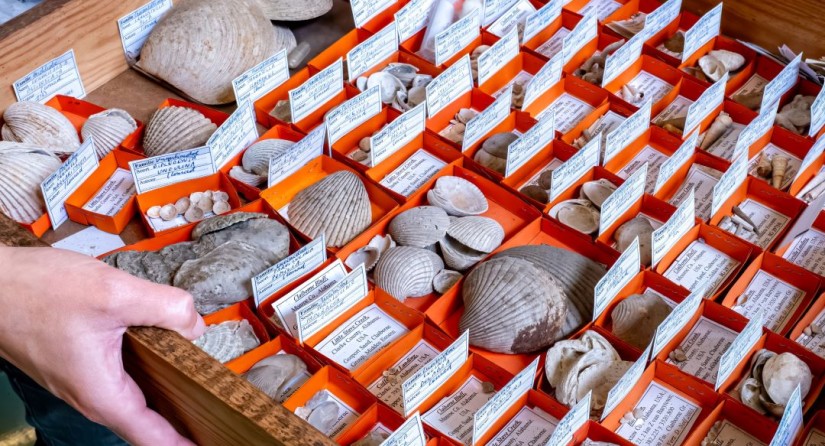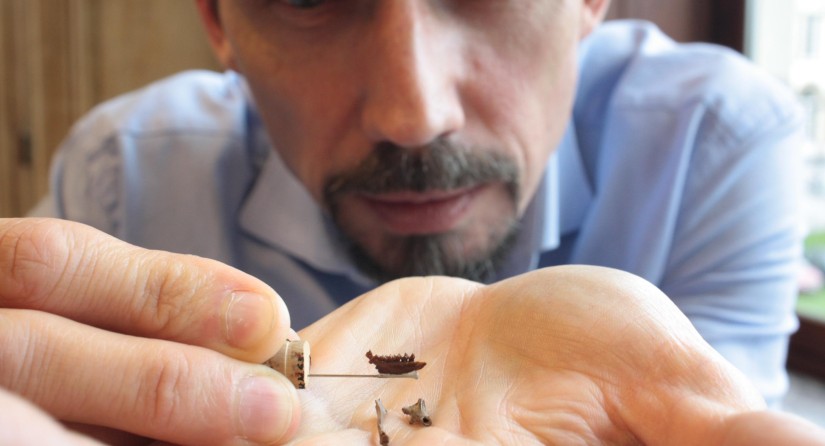 We currently curate around 46,000 type and figured specimens, some if which are the reference specimens described by researchers in scientific journals, representing a newly described species.

Fossil specimens are often spectacular. No wonder many are on display in our museum, or on loan to other museums in Belgium and abroad.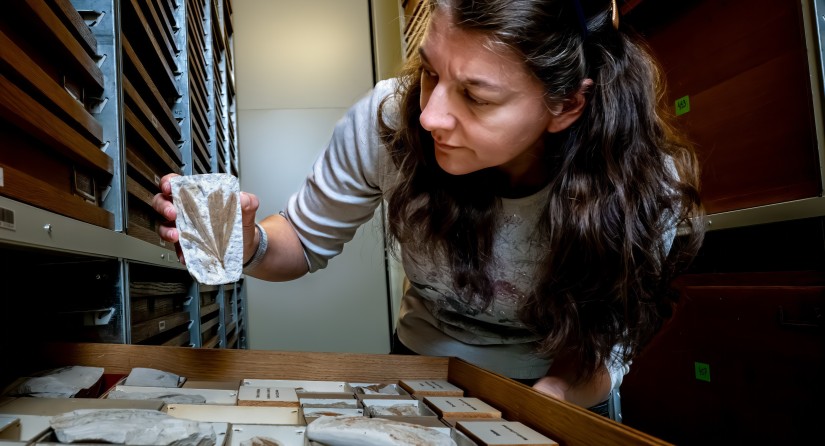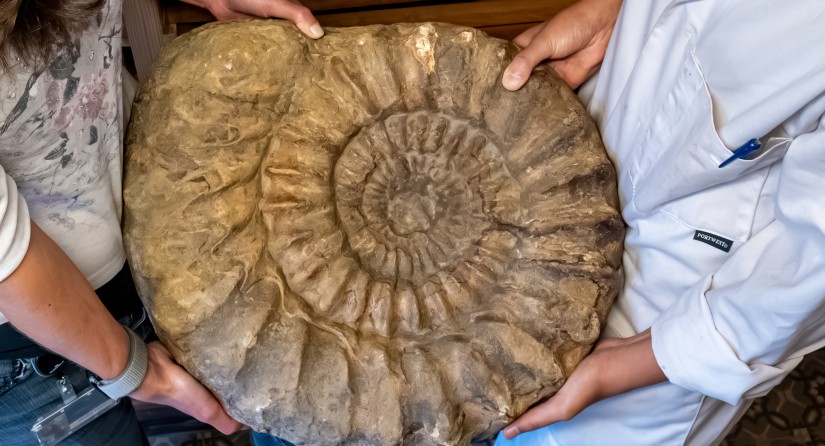 540+
million years of history
The history of our collections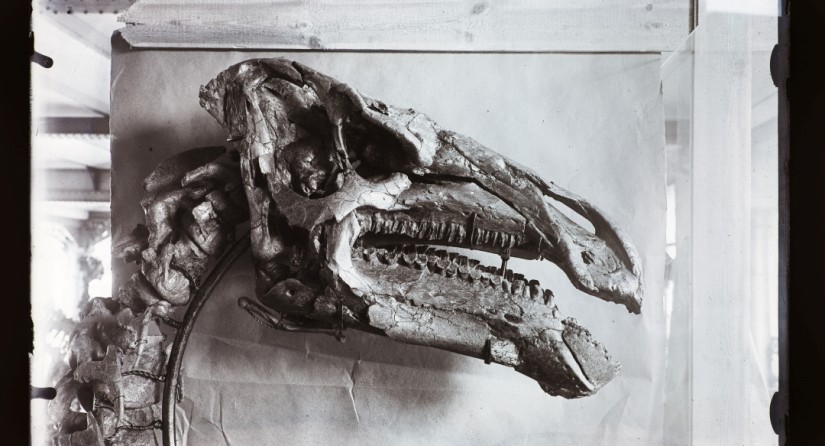 How did our eclectic selection of specimens grow into one of the most important in the world?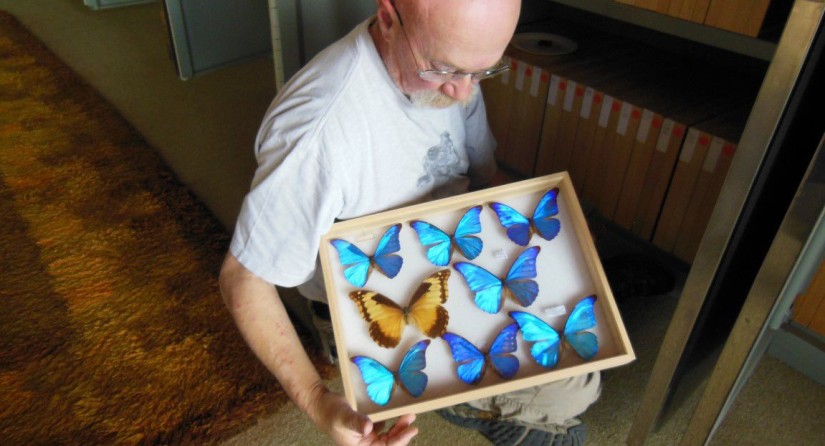 Your private collection or the one you inherited could be of great scientific value. Why not donate them to the Royal Belgian Institute of Natural Sciences? We will keep the specimens in perfect condition.